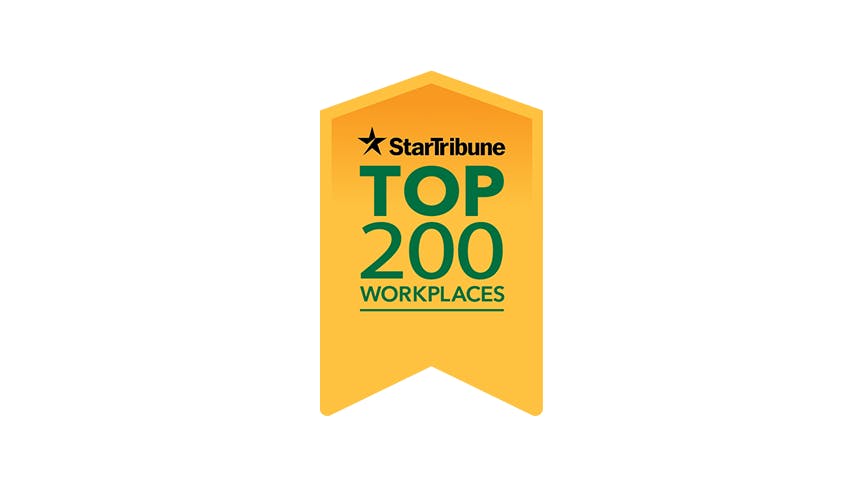 Rochester, MN, Release: June 15, 2022. For Immediate Release
Pace International (Pace), a nationwide distributor with decades of experience (celebrated its 50th business anniversary in February 2022) managing a large range of products, installations, and value adds for a few of the most-recognized companies in the world, has been named a winner on the Top Workplaces 2022 list by Star Tribune.
"I think my grandfather and founder of Pace, Jim Deutsch, would be proud of our culture and what the staff at Pace have built over the past 50 years," said Tim Deutsch, EVP of Sales. "I think most would agree that Pace is a pleasurable place to work, and we look forward to doing what is best for our customers and being a good partner. The employees at Pace are truly a special group and make it fun to do what we do."
The winners were based entirely on employee feedback captured with the Workplace Survey which asked about key areas of workplace culture at Pace International, including: practices to actively recruit and/or retain employees; inclusion of varying ethnic and cultural backgrounds; formal feedback programs; thorough breakdown of benefits package; employee performance reviews; career training and development; work-life balance; organizational initiatives to bring employees together and promote fun; managerial involvement; and more.
This win is the latest of many recognitions for Pace, which recently took top honors in 2022 RVBusiness RISE Awards program and achieved the RV Pro Best New Products Award for its new mobile hotspot, the TravlFi Journey1.  
Pace International is hiring in a variety of departments for local and remote talent (remote options vary by position). Visit paceintl.com/careers to learn more.
About Pace International
Pace International is a nationwide distributor managing a wide range of products, installations, and value adds for some of the most-recognized companies in the world. Headquartered in Rochester, MN, Pace, along with its members, is committed to connecting content to devices by offering quality products, leading brands, and exceptional service to all its customers. For more information visit, www.paceintl.com.
Contact info:
Name: Tim Deutsch
Organization: Pace International
Address: 3582 Technology Dr. NW, Rochester, MN 55901
Phone: 1-800-444-7223