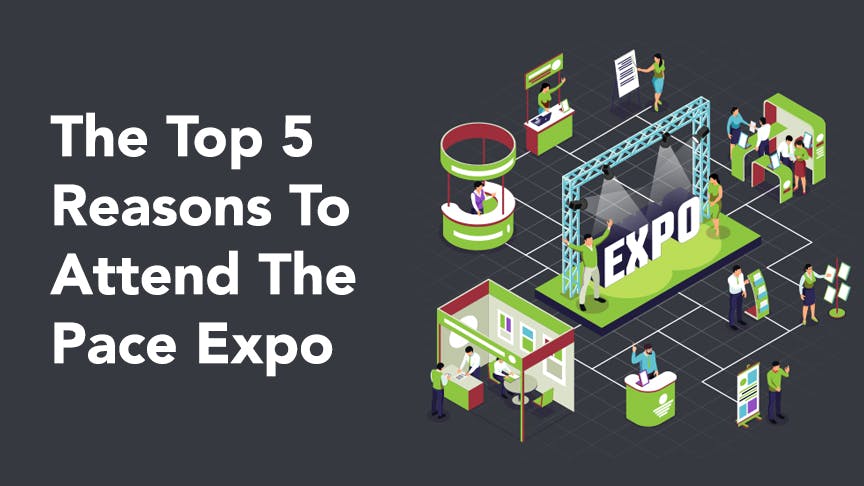 Conferences are a great way to learn more about your industry, meet new people, and get inspired. They can also be a great way to promote your business and services. At the Pace Expo, you will explore the latest technology solutions, learn how to accelerate your business growth, network with industry professionals, engage with thought leaders, and delve into tactics that will enhance the experience for your customers. The Pace Expo offers a unique opportunity for businesses operating in the MDU and free-to-guest markets to stay updated on cutting-edge technologies that can revolutionize their operations.
In this blog post, we will discuss 5 reasons you should attend the Pace Expo. Let's go!
Explore the Latest Technology Solutions: The Pace Expo offers attendees the opportunity to stay updated on the latest technology solutions available for businesses operating in the MDU and free-to-guest markets. By attending, you'll gain valuable insights into cutting-edge technologies to help you enhance your operations and stay ahead of the competition.

Business Growth: Attending the Pace Expo can be a catalyst for business growth. Through the guided business and technology sessions, you'll receive expert guidance on leveraging technology to grow your business. You'll discover innovative strategies to lower costs, increase video subscriber penetration, and introduce profitable data solutions that can drive revenue and expand your customer base.

Networking Opportunities: The Pace Expo brings together professionals and experts from the industry, offering ample networking opportunities. By attending, you'll have the chance to connect and collaborate with like-minded individuals, share experiences, and forge valuable partnerships. Networking at the Pace Expo can lead to new business opportunities, collaborations, and access to a wider professional network.

Engage with Industry Leaders: The event gathers industry leaders and experts who will be sharing their knowledge and expertise in the MDU and FTG markets. Attending the Pace Expo allows you to engage with these thought leaders, ask questions, and gain first-hand insights into their success stories, best practices, and invaluable tips. This access to industry leaders can provide inspiration and valuable takeaways to help you navigate the challenges and opportunities in your own business.

Enhance Customer Experience: The Pace Expo is not just about growing your business; it's also about improving the experience for your customers. By attending the Expo, you'll learn about customer-centric solutions and technologies that can enhance the overall experience for your target market. From advanced video solutions to data-driven insights, the event will equip you with the tools and knowledge to exceed customer expectations, foster loyalty, and ensure your business stays at the forefront of customer satisfaction in a rapidly evolving market.
Final Thoughts
Attending at least one conference event each year is a great way to further your career, learn about new and upcoming technologies, gain insight from reputable thought leaders in the industry, and build your network. And, who knows, you might even have some fun along the way!